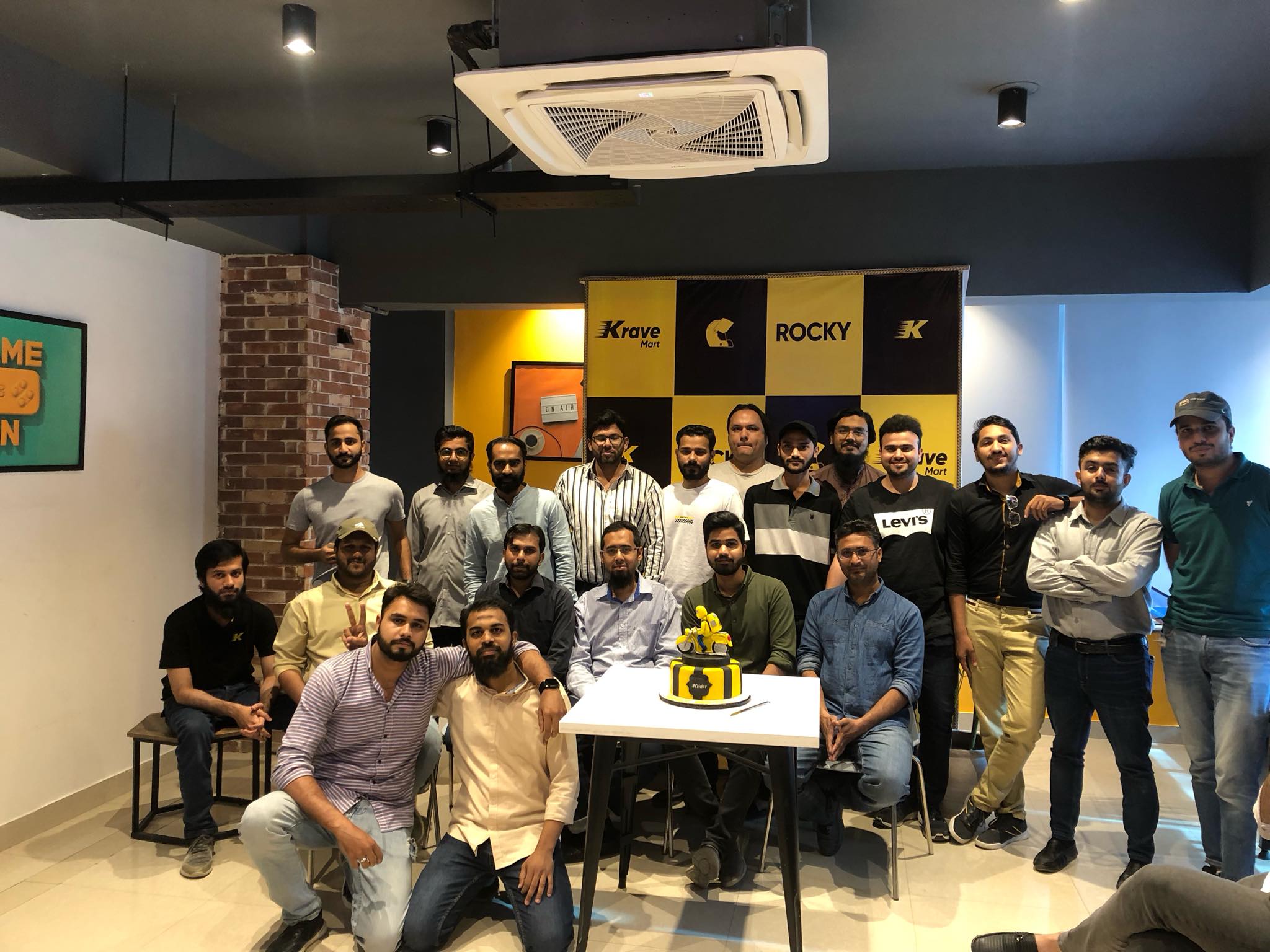 It's been a "Rocky Ride!"
At Krave Mart we believe our rider force is the backbone of our business. Having said this; we are proud to announce the launch of our very own Rider application named "ROCKY".
Meet ZOHAIB SHAIKH – Senior Manager Tech at Krave Mart & few of our ROCKY project team members; Asad, Zain, Waqas, Zohaib, Ibtesam, Aaqash, Hamza Faqi & Sami.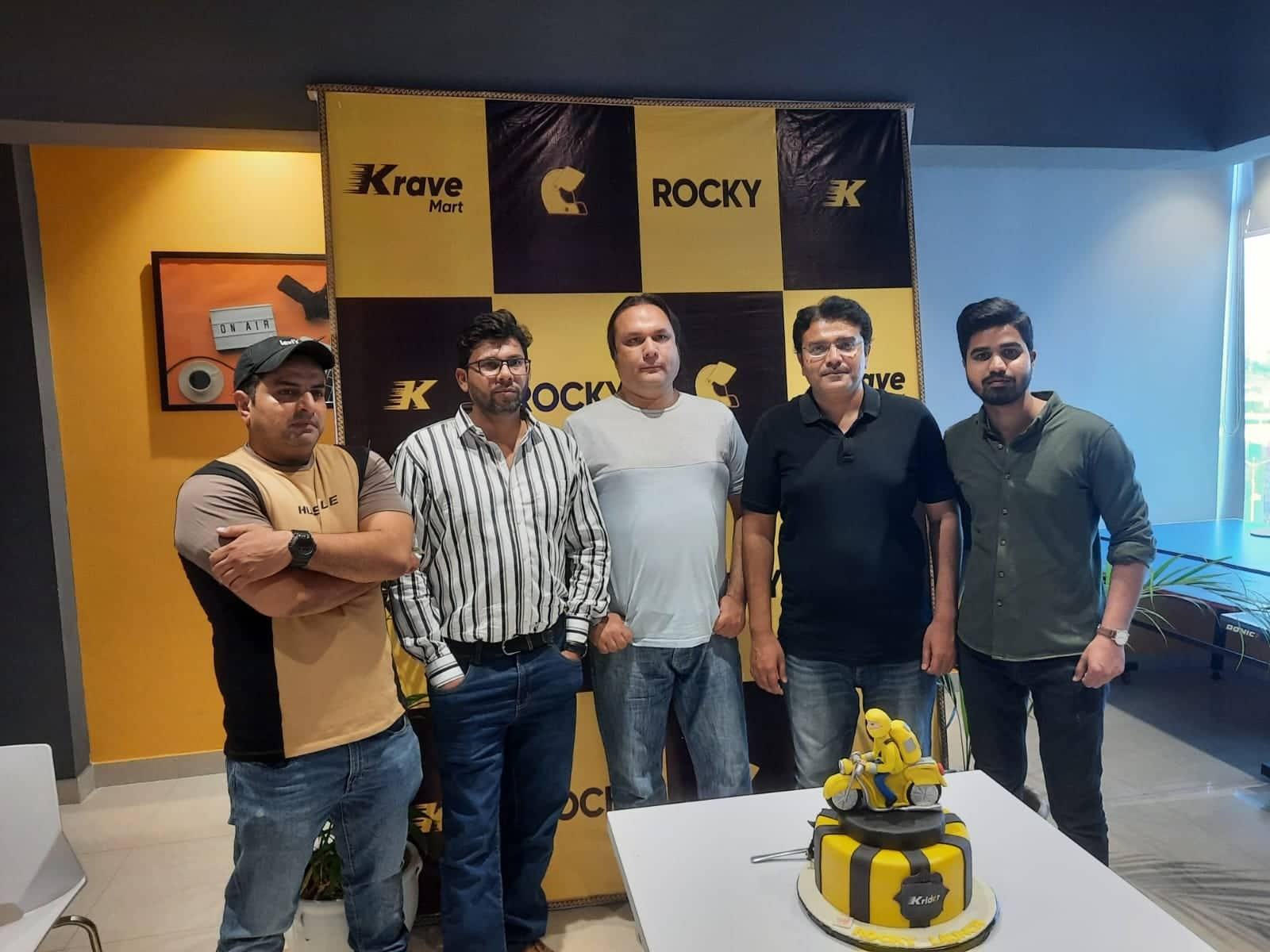 Zohaib leading the Tech has seen it all from the scratch till the final launch of the ROCKY App! Here's his super short take on the project;
"Using technology for social good, we created Rocky Rider App that not only optimizes delivery operations but also benefits delivery riders in terms of safety, earnings, flexibility, and work-life balance."
This project not only will contribute towards better customer experience with the rider front being seamless as a result of the application, but also will empower the KRAVE MART Rider Community, known as; ROCK STARS!
Vision Behind This Unique Application
It was to mitigate the pain points our riders face delivering orders everyday.
To name a few;
Offering a work life balance for the riders! They can choose a shift that suits their lifestyle.
Help riders save on petrol expense by assigning routes near to their location covering less distance, yet more orders.
Providing access to their performance to justify their incentives & perks.
Independent assessment of their performance to improve.
Building trust with a transparent dashboard having their day to day activities displayed.
Predefined routes relieving the stress to plan multiple orders assigned at once.
Real time tracking & updating of the orders assigned in real time.
What's intriguing is that all our riders are tech savvy. Adapting to an application dedicated to ease their order management has not been challenging so far. The application actively supports budget friendly Android smartphones with a sleek engineered design supporting low RAM(s) & runs smooth on multiple owned & third party servers.
Here are a few words by our ROCKY App's Product Lead
"I walked into Krave Mart as a Product Manager when the basic version of the ROCKY App was already running. From then, it took us just three months to build the complete App along with the order delivery feature. Building the App & launching it across all our dark stores was seamless, thanks to the cross-functional collaboration between tech, product and the operations team. The launch is only the first phase, the second phase now begins where we are constantly bringing new features and improving the ROCKY App whilst keeping our riders experience as top priority."
UMAIR ARSHAD – Product Manager ROCKY App at Krave Mart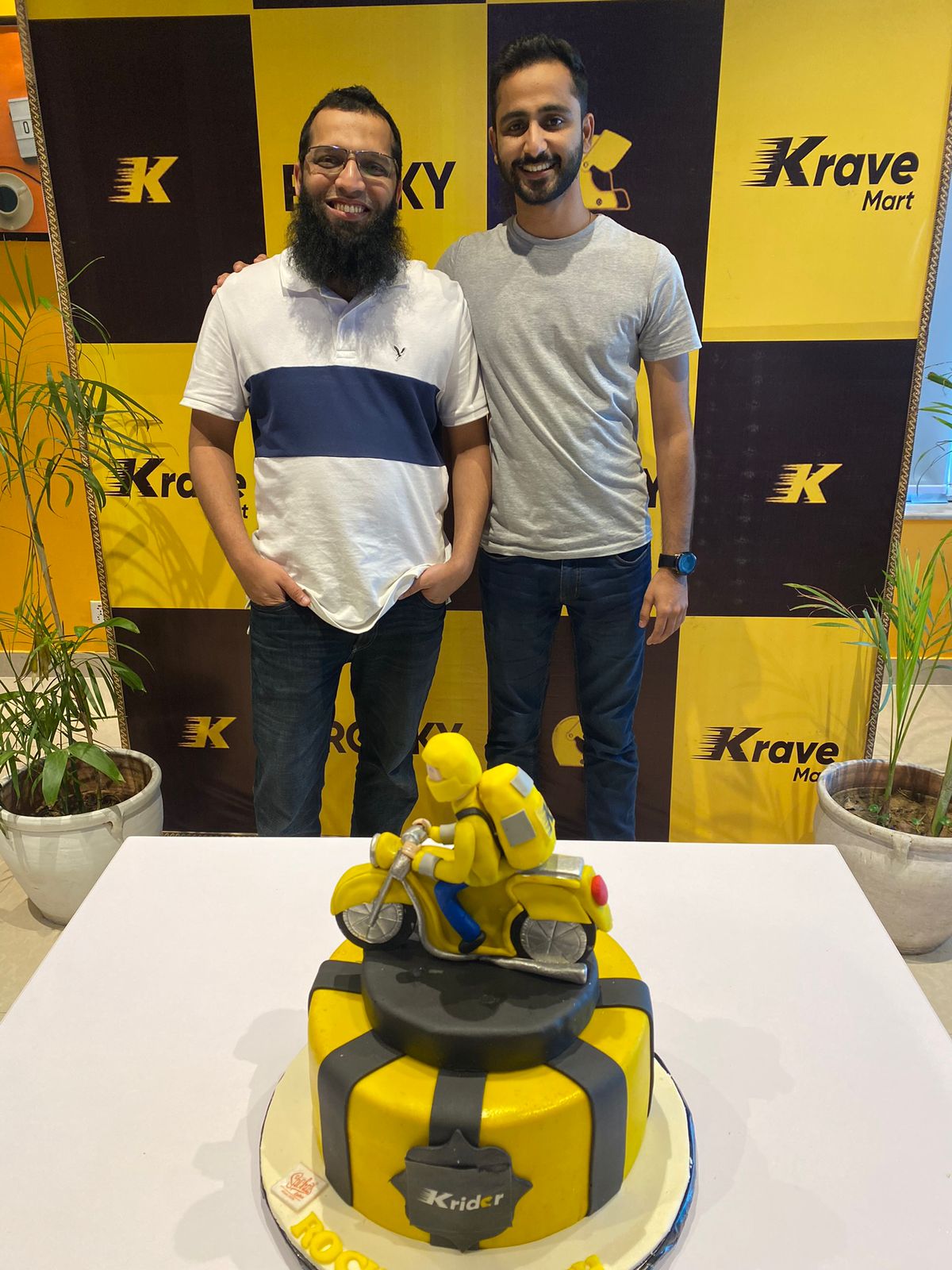 In order to ensure our Rockstar Riders are well-equipped and provide the best experience to our customers, we made sure we prioritize this as much as we could. Hence, our teams flew to every nook & corner where Krave Mart dark stores existed & helped implement the ROCKY APP in person with LIVE TRAINING SESSIONS.
TECH SENSE!
Our tech warriors are tough but grounded. Understanding the struggles a rider may face, they went far & beyond asking their wish lists to further keep improvising the application for a common man.
The existing design is a result of multiple trial runs, literally on road (considering it was an application for the riders).
Such applications usually have a blueprint of an international study. However, our engineers understood that an application in Pakistan genuinely needed a demographic structure at the backend which suited our local weather & road conditions. New technologies backing this were implemented by our tech champs to make the ROCKY APP special!
Rocky App accommodates Krave Riders across Karachi, Lahore & Rawalpindi. Looks like it's time to celebrate!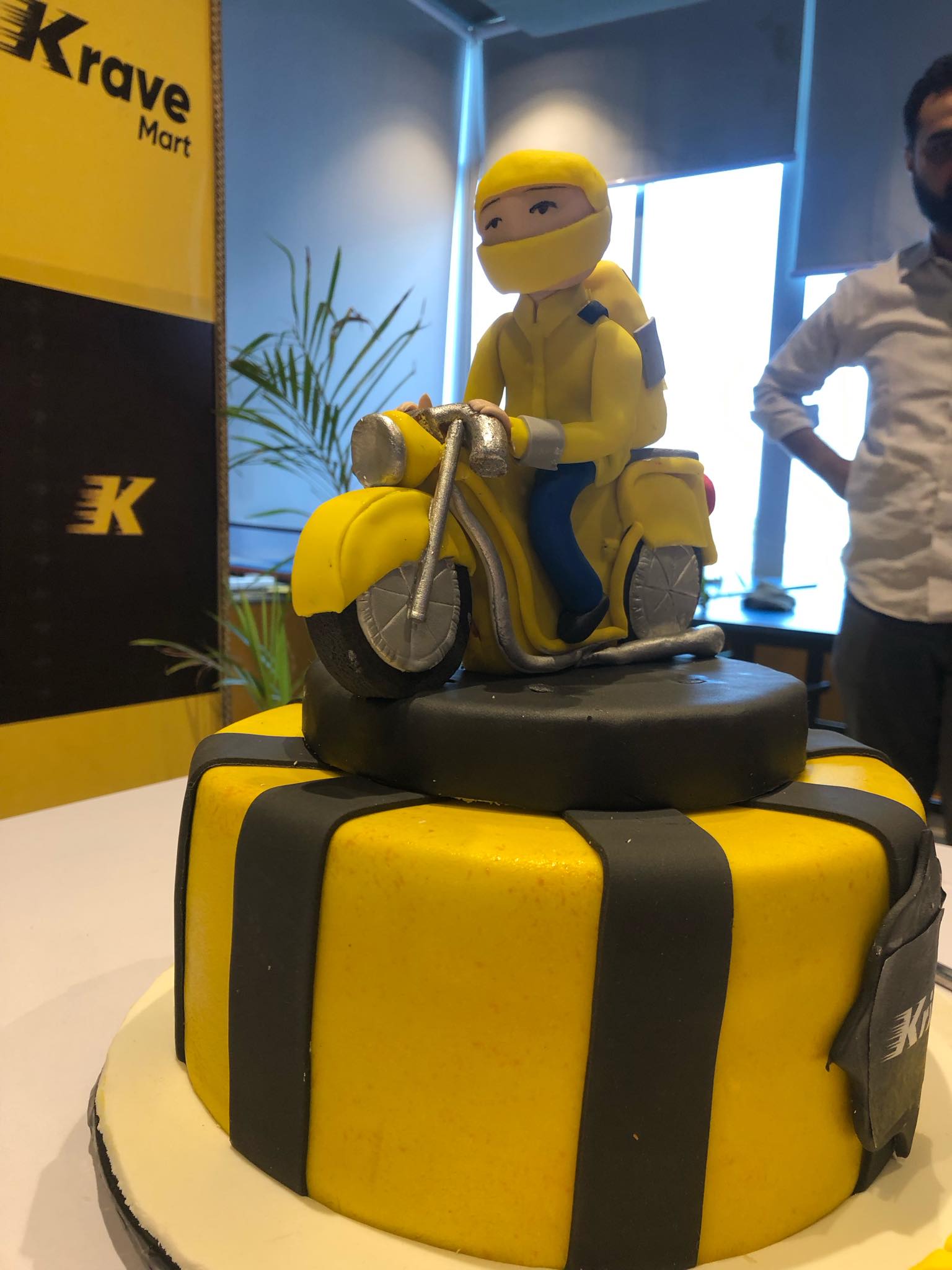 Our tech teams got an edge! Development of ROCKY has been an incredible experience, It created a bridge connecting multiple departments & gave us a chance to face technological challenges which helped us grow.
Special thanks to HAMMAD BAWANY; Co-Founder & CPO ( Chief Product Officer) at Krave Mart for his endless support!
Stay tuned for more news & updates, till then, keep KRAVING!