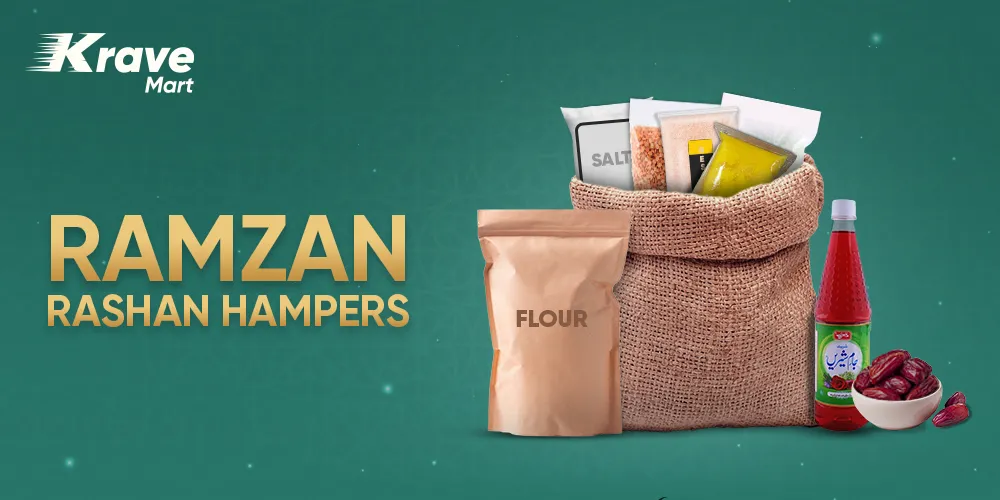 RAMZAN BRINGS LIGHT
Yes, this holy month calls people to open their hearts. To become more pious, kinder, generous & the list goes on. Speaking of such beautiful attributes, are you looking forward to becoming someone's hope? Well, you can ease your brothers & sisters by fulfilling their Suhoor & Iftar needs this holy month.
HOW CAN YOU HELP
Basic staples such as Flour, Sugar, Lentils, Tea Leaves, Khajoor can cover Ramzan essentials which every household needs. If you're looking for a complete Ramzan Rashan Hamper to give away as a donation; Krave Mart already has your wish fulfilled.
DONATION HAMPER DETAILS
Considering inflation rise in the country, we've introduced economical Ramzan Rashan Hamper packages starting form as low as Rs. 1699 for Karachi & 1899 for Lahore & Rawalpindi. You can take a look at the images below to grasp knowledge on products & prices for each hamper.
KARACHI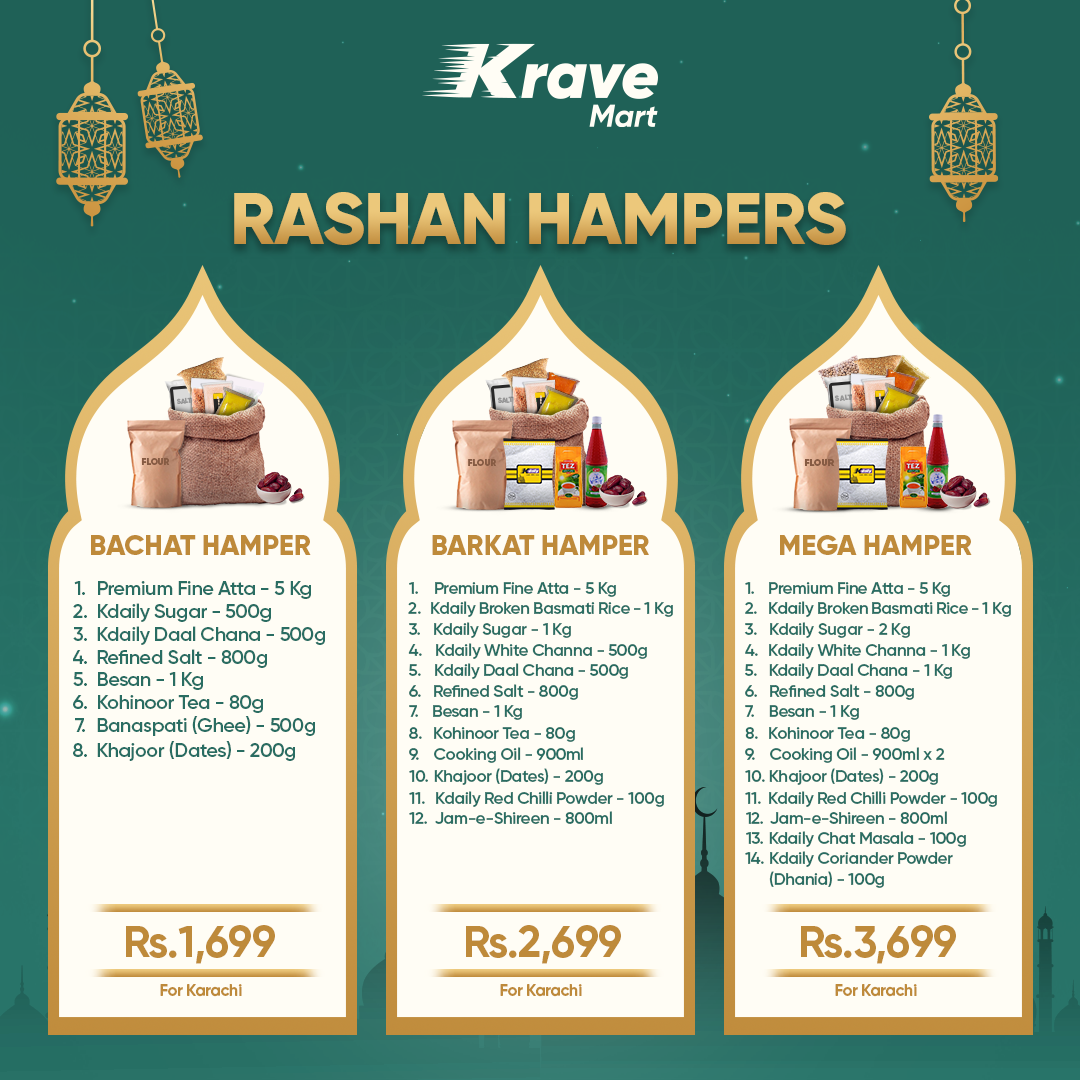 LAHORE & RAWALPINDI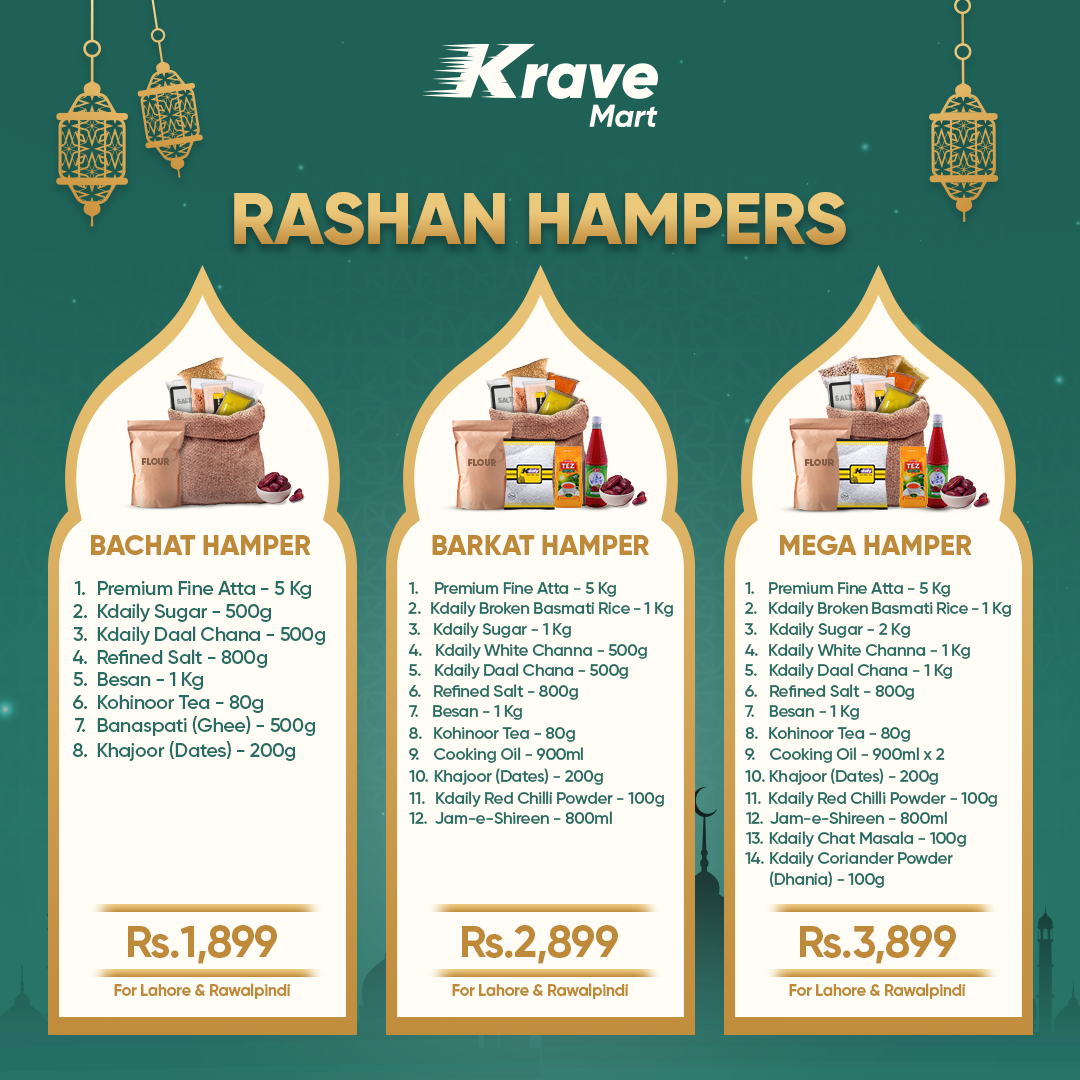 You can choose form any hamper that suits your zakat budget;
We're sure you're looking forward to holding hands of those who need your support the most this Ramzan! Make a family smile sharing from what God has blessed you with…
DONATE NOW: www.kravemart.com.pk/sm